WELCOME to
NORTH COAST PACKAGED HOMES
a licensed Pacific Modern Homes, Inc. dealer
Custom & Pre-Engineered Framing Packages
As a California Building Specialist
our goal is to help you build your new high quality custom home quickly, efficiently and economically.
---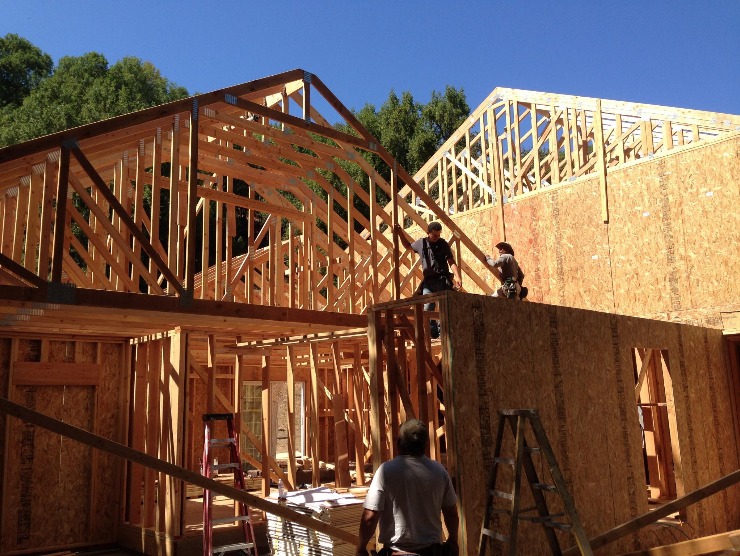 Factory built traditional stick-built framing kits for custom homes
using high quality panelized construction and manufactured trusses shipped to your job site can be assembled to a weathered-in shell in days rather than months.
Unique cost effective fully engineered construction documents
for the building process starting with our 40 Pre-Engineered plans that can be easily modified to fit your site, needs and lifestyle or we can assist you with your fully engineered unique plans or we can work from your engineered plans drawn by others.
WHAT IS
a packaged, panelized, pre-cut, pre-fab or kit home?


It is standard stick framing
built in a factory, packaged and shipped in easily erected cost effective wall panels rather than built on the job site.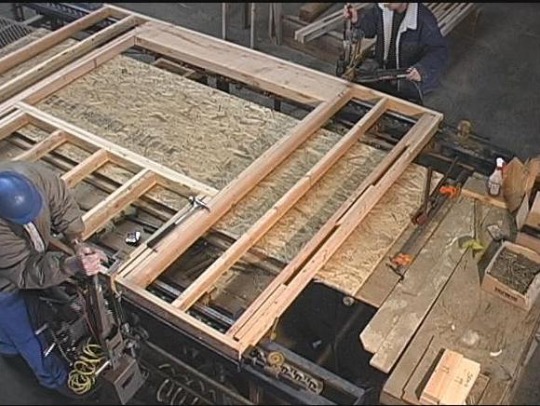 It is NOT
modular construction nor a manufactured home. Panelized kit homes are the future of construction.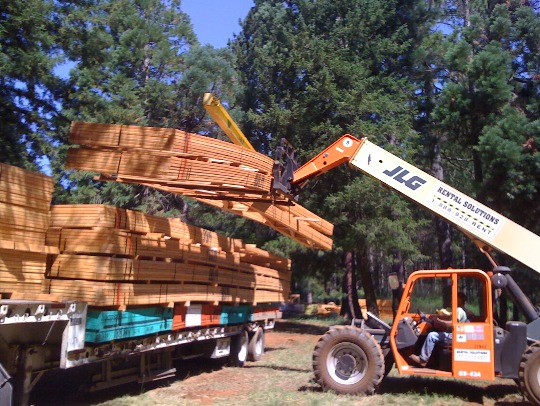 - higher custom quality than on-site framing
- reduced need for on-site construction labor
- time savings result in cost savings
- cleaner site provides safer work environment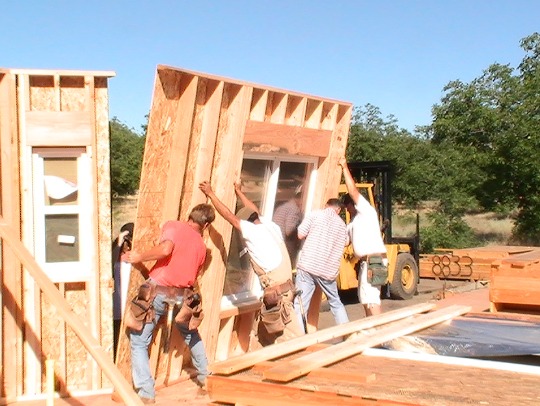 - reduced downtime for inclement weather
- pre-engineered plans or complete design flexibility
- perfect for the owner/contractor, DIY home builder or general contractor
- higher quality framing at a better price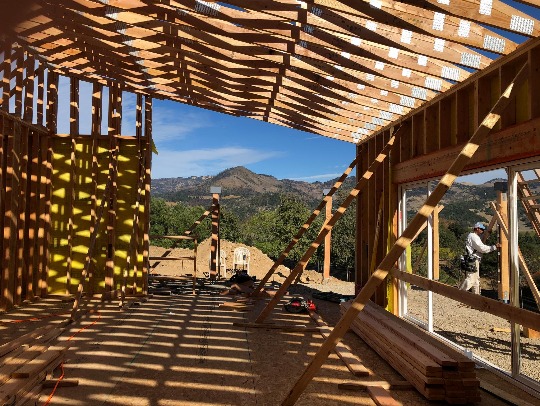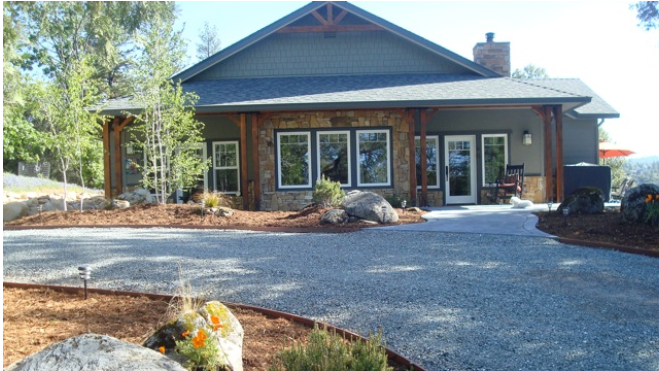 We were very pleased with the great service and professional guidance through the whole process. It was exciting every step of the way for us, and made building our retirement home financially "doable". Starting from "scratch" was overwhelming ! Ann was the greatest communicator and was available any time to answer questions and give advice. The most amazing part was having the building department approve the entire engineered plans without a correction.
We love our house and it is the best built house in the county I'm sure! We would (and have) recommend working with North Coast Packaged Homes to anyone who wants a quality home.
Rosemary and Larry B. Sonora California
FREE TWO HOUR DESIGN CONSULTATION